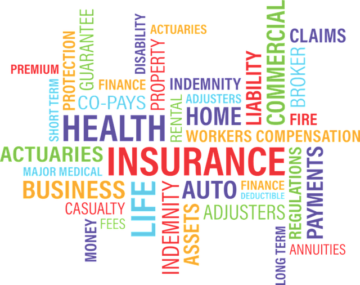 Americans who haven't opted for insurance can now shop for coverage in their State's marketplace. The marketplace is accessible to every American, however there is no compulsion for anyone to use it.
"An exchange is primarily a place where you buy health insurance," Karen Pollitz, a senior fellow at the Kaiser Family Foundation says.
You can buy a family plan or apply for tax credits at your own state's marketplace (AKA Exchange).
Your premium is no longer based on conditions such as health status, gender, claims history or occupation.
Income, tobacco use and age are the few factors that impact your premium costs.
Why Use the Health Insurance Marketplace?
The marketplace seeks to make it easier for Americans to purchase quality subsidized insurance without having use any intermediary services. However, it serves just like a free economy does: buyers bid and the competition created drops the price level down making it cheaper for everyone.
Marketplace also serves as the go-to platform where ordinary Americans can apply for premium health care tax credits. You may also access the marketplace to apply for Medicaid and CHIP.
Before accessing the marketplace, contact us for a free consulation and quote. If you wish to get an estimate of how much will your health insurance cost before accessing the marketplace, visit healthcare.gov. Many states have their own marketplace, however healthcare.gov is the official health insurance marketplace but Barich can help guide you through the process.
Who Will Use the Health Insurance Marketplace?
Uninsured citizens of America eligible for private and family plans, and those earning less than 400% of the Federal Poverty Level without having access to employer based insurance can apply for cost assistance through the marketplace.
Small businesses with less than 25 full time staff having wages below $50,000 are eligible for tax credits to pay for employee premiums through the Small Business Health Options Program (SHOP).
While, medium sized businesses with an employee base up to 50 full-time workers can apply for a proportion of credits through this program.
What is the Affordable Care Act?
"The Affordable Care Act makes subsidies available based on a sliding scale, depending on how much you earn," Karen Pollitz describes. "And people earning up to four times the federal poverty level, which is about $40 to $45,000 for a single person, would be able to get some help paying for their premiums."
Health Insurance Exchanges: The Affordable Care Act Explained
This infographic attempts to answer a few key questions about the marketplace exchange, an integral part of Affordable Care Act (also known as Obamacare).
Click here to access What exactly are the Exchanges.
Affordable Care Act and You
ACA's guidelines for public healthcare marketplace entails some key points. Not only it prohibits insurers from denying coverage but also requires most health plans to cover preventive services free of charge. You can stay on your parents' plan until the age of 26 and help is often provided, in most cases if you are struggling to keep up with the payment schedule. However, in case of avoidance there is likelihood that you would face a tax penalty. Insurers are required to send summarized information explaining the benefits in a clear, easy to read fashion for user feasibility.
If you wish to get an estimate of how much will your health insurance cost before accessing the marketplace visit healthcare.gov